Page Content
Text
St. Patrick's Care Centre was built by the Congregation of Christian Brothers for ageing and infirm members of their own order. It was opened in 1970 with 40 bedrooms. The Congregation transferred the nursing home to us in 2008.
Since then we have added a 24 bed wing, a 10 bed extension and totally refurbished and renewed the original building to facilitate the needs of older people in Dublin's north side communities in addition to the Christian Brothers. It is registered to provide care for 78 residents of whom 15 have dementia specific needs. We also provide 13 two bedroom houses (Alexandra Crescent) providing a continuum of care on the site.
St. Patrick's Care Centre has been designed with your comfort and needs prioritised. We understand that personal space is essential and therefore, St. Patrick's Care Centre has facilities to cater to your needs including the availability of sitting rooms, lounges and gardens where you can socialise and relax.
Image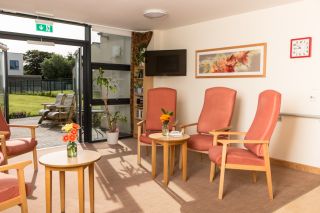 Text
Surrounding area
St. Patrick's Care Centre, together with the sheltered housing of Alexandra Crescent, form a village concept with plenty of outdoor space and beautiful gardens for residents to enjoy. The Centre is situated on large, open landscaped grounds in a mature area easily accessed from M50.
Image
Text
Accommodation
We provide accommodation for a maximum of 78 residents. There are seventy six single en-suite bedrooms and one bedroom that is suitable for two people to share.
There are seven sitting rooms, two dining rooms, a Multidenominational Chapel and a Social/Coffee Dock/Media Centre. Included in our residents accommodation is a secure 15 bed Dementia Specific area.
Each bed space has an over-bed reading light, an over-bed table, a call bell for summoning assistance, a wardrobe, bedside locker, arm chair and visitor's chair. They are also equipped with flat screen television, telephone and Wi-Fi connections.
Appropriate pastoral and spiritual care is available for people of all faiths and none. Weekly services cater for Protestant and Roman Catholic traditions.
Image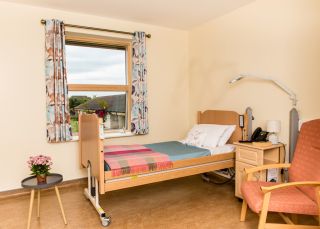 Image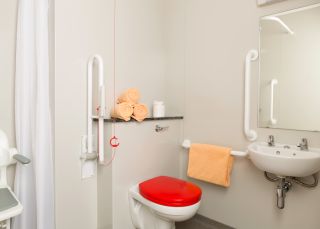 Image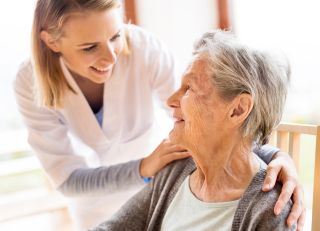 Text
Our Care
St. Patrick's Care Centre is committed to providing you with quality, safe care that is individualised according to your needs.
We cater for all levels of care including:
Extended Care to dependent older people, Respite Care and Convalescent Care (VHI registered).
Dementia Specific Care in a dementia friendly environment.
Palliative Care
Image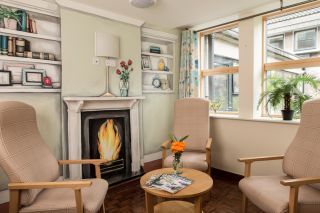 Text
Specialist Care Services
We have a dementia friendly unit in St. Patrick's Care Centre that accommodates 15 residents. We provide specific training for all staff who work in this area.
All residents are treated with the utmost respect and dignity at all times. Staff encourage and facilitate a person-centred approach to the provision of care and services. St. Patrick's Care Centre assists residents in remaining as physically and mentally fit and healthy as possible. Maximising the residents' quality of life is central to this approach.
Nursing Care is provided on a 24/7 basis by our qualified Nursing and Care Staff. Medical Care is provided by each Resident's GP as required.
Image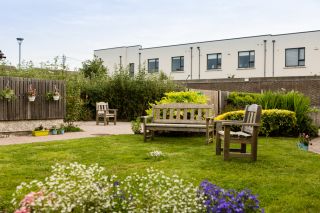 Text
Activities
St. Patrick's Care Centre is committed to facilitating you to exercise your choice regarding your care and to continue a lifestyle that is consistent with your previous routines, expectations and preferences; as well as satisfying your social, cultural, language, religious and recreational interests and needs where possible.
A wide variety of activities are run throughout the week within St. Patrick's Care Centre. A display of daily activities is available in a format that is appropriate to your needs. Your keyworker meets with you to assess your interest in relation to the activities available and to customise an activities schedule that meets your individual needs. This schedule is continually updated in accordance with changes in your needs and interests.
Image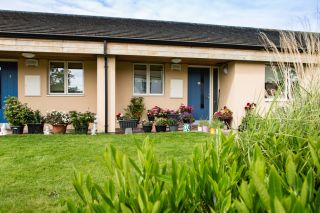 Text
Sheltered Housing

Alexandra Crescent consists of 13 purpose built sheltered accommodation houses in a gated complex on the grounds of St. Patrick's Care Centre. The houses include an entrance hall, a main hallway, two generously sized bedrooms, a main bathroom with level entry wet-room style shower, a living room and separate kitchen. The houses have underfloor heating throughout for maximum comfort, and heating and hot water is supplied by an Air to Water Heat Pump. The houses are A-rated, and certified passive houses by the Passive House Institute. The houses are highly efficient resulting in lower running costs.
Residents have the option of dining at the nursing home on a daily basis, promoting integration of the residents of the sheltered housing and the nursing home.
Alexandra Crescent residents can avail of the Coffee Dock in St. Patrick's Care Centre which includes tea and coffee making facilities, a large wall mounted TV, a ceiling mounted projector screen (ideal for sports etc) and a private courtyard.
Text
Points of interest
Some of the local points of interest include:
St. Patrick's Care Centre
Baldoyle to Portmarnock Greenway Coastal Road Walk
Howth Village – Bars and Restaurants
Malahide Village and Golf Club – Bars and Restaurants
Malahide Castle and Gardens
1
St. Patrick's Care Centre
2
Baldoyle to Portmarnock Greenway Coastal Road Walk
8
Howth Village – Bars and Restaurants
10
Malahide Village and Golf Club – Bars and Restaurants
11
Malahide Castle and Gardens
Text
For more information or to arrange a introductory visit to St. Patrick's Care Centre, Baldoyle …