Page Content
Image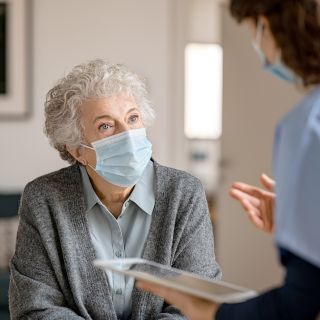 Text
We in Cowper Care understand that good infection prevention and control practices and antimicrobial stewardship are essential in promoting good quality of life for our residents, and prevent healthcare-associated infections and antimicrobial resistance.
We are just coming through the COVID-19 pandemic. Many of us bear the scars of illness, bereavement, dislocation from ourselves and from others, along with a never-ending exhaustion. The previous social restrictions that has been put in place has been particularly hard for the residents. Much of this we have recognised only when what has seemed to be the worst of Covid-19 to date has receded. However, COVID-19 is just an addition to healthcare-associated infections that continues to be a significant challenge to healthcare systems worldwide, including Ireland. Many residents in nursing homes are particularly vulnerable to healthcare-associated infections due to a number of risk factors including older age and pre-existing medical co-morbidities.
Our multidisciplinary care team work with residents as care partners and promote engagement in behaviours that are well known to reduce the risk of infections. Furthermore, key performance indicators relevant to infection prevention and control is closely monitored and identified gaps are met with quality improvement plans to reduce the risk.