Page Content
Image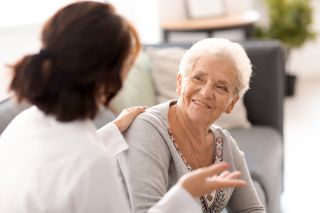 Text
Cowper Care offers access to a team of medical experts and services to look after the care of our residents.
These include:
Nurses
GPs
Infection Control Manager
Physiotherapists
Occupational therapists
Speech & Language therapists
Dietitians
We provide pharmacy, chiropody, optical, dental, mobile x-ray, 24 hour Dr on Call services. We also work with Old Age Psychiatry and Palliative Care teams as appropriate. Some of the above may incur an additional charge if they are excluded under the Government's Fair Deal Scheme, although some of these may be available to medical card holders.
Long-term Care
Care services which include traditional health service such as management of chronic geriatric conditions, rehabilitation, palliation, promotion, preventative services, and assistive care services such as caregiving and social support for older people.
Respite Care
Care service mainly to provide short-term relief for primary caregivers.
Convalescent Care
A short-term support provided by skilled professionals to individuals who are recovering from an illness, operation or injury. This care is goal-orientated with the end goal always being for the individual to regain their independence as well as enough strength to cope without support.
Sheltered Housing
These are purpose-built housing that allows residents to live independently, with the help of some additional supports.