Page Content
Text
Gascoigne House Nursing Home has an urban setting next to our sister charity The Mageough Home with its stunning grounds. The nursing home is situated next to the Cowper Luas Stop making it easily accessible.
Image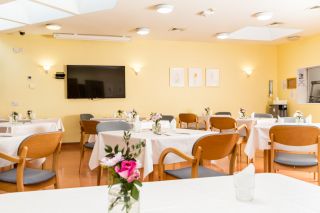 Text
Accommodation
Gascoigne House Nursing Home provides accommodation for a maximum of 50 residents. There are two bedroom types available – thirty eight single rooms and six rooms with two people sharing. All bedrooms are en-suite. There are six sitting rooms, two dining rooms and a prayer/quiet room. Included in our 50 places is a secure 12 bed area specifically for Dementia Care.
Gascoigne House Nursing Home offers the perfect environment for relaxed and comfortable living.
Image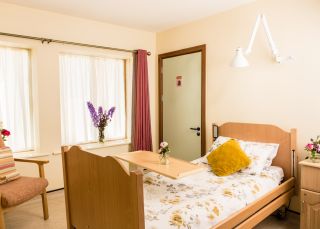 Image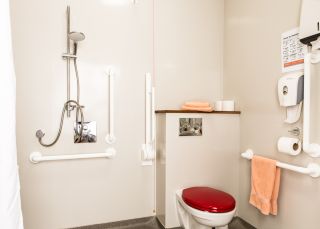 Image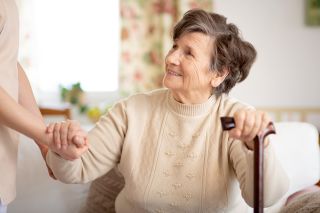 Text
Our Care
An applicant's level of dependency will not exclude them from consideration since we admit persons in the low, medium, high and maximum categories.
The following are the categories of care and services provided:
Convalescent Care (VHI Registered), respite care and extended care to dependent older people.
Dementia Specific Care in a dementia friendly environment.
Image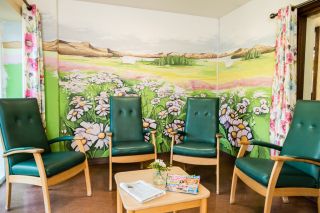 Text
Specialist Care Services Provided
We have a dementia friendly unit in Gascoigne House Nursing Home that accommodates 12 residents. We provide specific training for all staff who work in this area.
All residents are treated with the utmost respect and dignity at all times. Staff encourage and facilitate a person centred approach to the provision of care and services. Gascoigne House Nursing Home assists residents in remaining as physically and mentally fit and healthy as possible. Maximising the residents' quality of life is central to this approach.
Image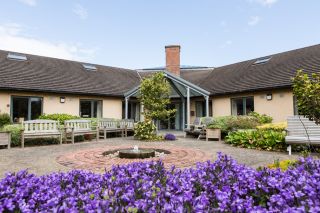 Text
Activities
Gascoigne House Nursing Home is committed to facilitating you to exercise your choice regarding your care and to continue a lifestyle that is consistent with your previous routines, expectations and preferences; as well as satisfying your social, cultural, language, religious and recreational interests and needs where possible. 
A wide variety of activities are run throughout the week within Gascoigne House Nursing Home.  A display of daily activities is available in a format that is appropriate to your needs. Your keyworker meets with you to assess your interest in relation to the activities available and to customise an activities schedule that meets your individual needs. This schedule is continually updated in accordance with changes in your needs and interests.
Image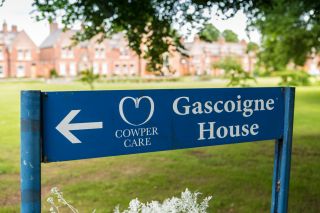 Text
Appropriate pastoral and spiritual care is also available for people of all faiths and none. Weekly services cater for Protestant and Roman Catholic traditions.
We also make a special effort to mark special occasions. Family occasions are also catered for, where possible.
Text
Points of interest
Some of the local points of interest include:
Gascoigne House Nursing Home
The Dropping Well Traditional Irish Pub
1
Gascoigne House Nursing Home
10
The Dropping Well Traditional Irish Pub
Text
For more information or to arrange a introductory visit to Gascoigne House, Rathmines …