Page Content
Text
Glebe House Nursing Home in Kilternan is operated by Cowper Care, a Church of Ireland charity working in the Charitable Care Sector. We see ourselves as an integral part of the health service providing respite and extended care to those who need it.
We promote and strive to provide the highest possible standards of care, accommodation and facilities to our residents and their families in our care centres. We assist our residents in achieving the best quality of life possible by providing an environment that facilitates living and dying with dignity. We encourage each resident to maintain their independence while offering all necessary care and support.
Image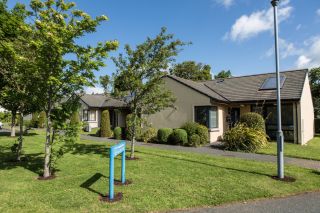 Text
Surrounding Area
Glebe House Nursing Home, together with the sheltered housing of Alexandra Close, form a village concept with plenty of outdoor space for residents. There is a strong association with local schools who perform concerts for residents as well as visiting the home regularly to spend some time with the residents.
Image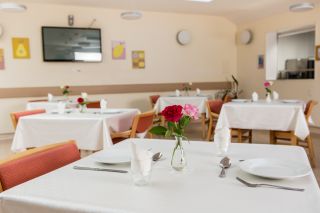 Text
Accommodation
Glebe House Nursing Home provides accommodation for a maximum of 54 residents. There are two bedroom types available – thirty eight single rooms and five rooms with two people sharing. All bedrooms are en-suite. There are five sitting rooms, two dining rooms and a prayer room. Included in our 48 places is a secure 16 bed area specifically for Dementia Care.
Glebe House Nursing Home offers the perfect environment for relaxed and comfortable living.
The following are the categories of care and services provided:
Convalescent Care (VHI Registered), respite care and extended care to dependent older people.
Dementia Specific Care in a dementia friendly environment.
Image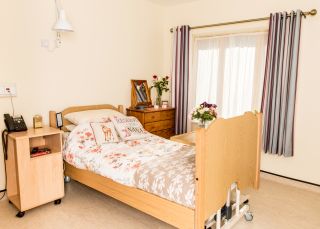 Image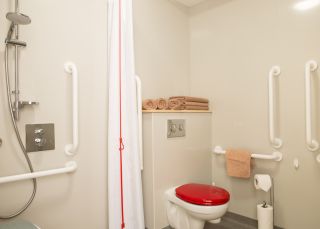 Image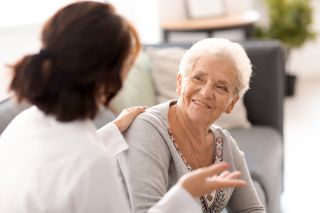 Text
Our Care
An applicant's level of dependency will not exclude them from consideration since we admit persons in the low, medium, high and maximum categories.
All residents are treated with the utmost respect and dignity at all times.  Staff encourage and facilitate a person centred approach to the provision of care and services. Glebe House Nursing Home assists residents in remaining as physically and mentally fit and healthy as possible. Maximising the residents' quality of life is central to this approach.
Image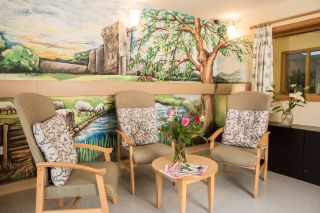 Text
Specialist Care Services
We have a dementia friendly unit in Glebe House Nursing Home that accommodates 16 residents. We provide specific training for all staff who work in this area.
Image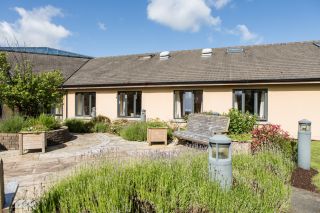 Text
Activities
Glebe House Nursing Home is committed to facilitating you to exercise your choice regarding your care and to continue a lifestyle that is consistent with your previous routines, expectations and preferences and satisfies your social, cultural, language, religious and recreational interests and needs where possible. 
Image
Text
Sheltered Housing
Alexandra Close consists of 22 purpose built sheltered accommodation houses constructed in a crescent around Glebe House Nursing Home. These houses include a main hallway, two generously sized bedrooms, a main bathroom with level entry wet-room style shower, a living room and separate kitchen. The houses have underfloor heating throughout for maximum comfort, and heating and hot water is supplied by an Air to Water Heat Pump. The houses are B1-rated. They are highly efficient resulting in lower running costs.
These are all newly-built two-bedroomed houses. Residents have the option of dining at the nursing home on a daily basis, promoting integration of both the residents of the sheltered housing and the nursing home.
Text
Points of interest
Some of the local points of interest include:
Stepaside Village – Bars and Restaurants
Fernhill Park and Gardens
Farmer Browns Traditional Pub and Restaurant
Carrickmines Luas Park and Ride
Vanilla Pod Restaurant Carrickmines
1
Glebe House Nursing Home
2
Stepaside Village – Bars and Restaurants
5
Fernhill Park and Gardens
6
Farmer Browns Traditional Pub and Restaurant
8
Carrickmines Luas Park and Ride
9
Vanilla Pod Restaurant Carrickmines
10
Dublin Bus Bus Stop (44)
11
Gathering Grounds Cafe
Text
For more information or to arrange a introductory visit to Glebe House, Kilternan …